If you're thinking of booking self-catering accommodation on the East Devon coastline, why not give yourself a break from the cooking, cleaning, and haggling with the owner over the mug you broke and head to a Premier Inn hotel? I have found that using Premier Inn hotels is a convenient and cost-effective way to get my young family out and about in Devon. Read on for a review of our recent stay at the Premier Inn Hotel in Seaton, East Devon.
Whenever I want a quick weekend getaway by the sea, heading to a Premier Inn Hotel in Devon is by far the most convenient option, with plenty of that good old-fashioned hospitality that only a hotel can provide.
Premier Inn Hotel, Seaton, Devon essential information
Location
Seaton, Devon
Address
Harbour Road, Seaton, DevonEX12 2NA
Star rating
⭐⭐⭐
Management
Josh manages Seaton and Honiton Premier Inn Hotels
Number of rooms
75 rooms (majority twin)
Number of floors
Ground, 1st and 2nd floors with lift
Interconnecting rooms
Yes
Family
27
Accessible
4 ground floor rooms
Amenities
Complimentary WiFi
Parking from £3 per day
Air-conditioned rooms
Hairdryer provided
Dining
Thyme restaurant
Children welcome too?
Yes
Average cost per night
From £47 per room per night
Email
Seaton.pi@whitbread.com
Website
https://www.premierinn.com/gb/en/hotels/england/devon/seaton/seaton.html
Direct telephone number
01297 300 176
This review of the Premier Inn Hotel in Seaton was just before the start of the tourist season in 2022 when we decided on a last-minute weekend away as a family treat. Rates were decent and it was easy to drive down to the East Devon coastline, for me, one of the most beautiful and genteel parts of England.
I should add that we are a bit of a clan with various ages, needless to say, two rooms were required which the helpful team in Seaton was able to rustle up with less than 48 hours notice. Unfortunately, the rooms were not interconnecting, but the team told us they usually make an effort to provide interconnecting rooms if they are available. It was all good though as the children found it hilarious to nip down the corridor barefoot in our PJs between rooms.
A friendly welcome to Seaton from Premier Inn
Getting to the Seaton Premier Inn is easy as it is on the main harbour road that heads to the seafront. Needless to say, after umming and ahhing at home we got to the hotel a little late. The hotel staff who greeted us were extremely helpful and promptly directed us to our rooms. Even when we got locked out of one of the rooms in the night, we had a replacement key card in minutes.
Family rooms at the Seaton Premier Inn Hotel
One of the things that I enjoy about Premier Inn is that you can always expect a clean well-furnished room, at just the right temperature. Seaton did not disappoint. Our family room has a double bed, two singles, and even a sofa bed in the corner. In all honesty, our party of seven could have easily made a night of it in one room if allowed!
As a momma bear, things that I appreciated about the room included:
✨Clean, fresh, and ready to enjoy: Everything, including the bathroom, was clean and sanitary. There was no need for the one to two days that you can sometimes spend cleaning a holiday cottage.
🛌An amazing bed: I love the Hypnos beds and would love one of my own. These beds, which are exclusive to Premier Inn, a so comfortable for a satisfying night's sleep. The beds were so comfortable that even the children got on with getting a good night's rest after the day's adventures.
🚿Perfect shower pressure: After a bracing walk along the seafront in mid-February, the hot vigorous shower felt like a spa experience!
Free Wi-Fi at the Premier Inn, Seaton
Working on the go as a freelance writer means that Wi-Fi is an essential amenity. I love that Premier Inn Hotels provide free Wi-Fi throughout the hotel. Speeds were decent enough for the kids to co-opt my computer for streaming their favourite shows.
The hotel also has a quiet and comfortable lounge which I would have escaped to for a couple of hours if we had stayed longer. If I lived in Seaton I would definitely head here to hot desk with a mug of hot chocolate on a regular basis.
Hearty meals at the Premier Inn, Seaton
The hot breakfast was the best thing about our stay. You can really tell that Premier Inn is owned by a pub chain because the grub is very good. Our full-English breakfast was only a tenner and the children at free. It was just the right start to our weekend exploration of Seaton.
The Thyme restaurant also serves well-priced evening meals but we couldn't have visited Seaton without tucking into fish and chips from the popular Fryday's Traditional British Fish & Chips on the esplanade. There is also a massive Tesco across the road from the hotel which is perfect for late-night snacks.
A great location for East Devon
Staying at Premier Inns makes it easy to turn what would have been a day trip into a weekend stay. The ample parking at the hotel also solved the problem of where to park, which can be difficult in Devon.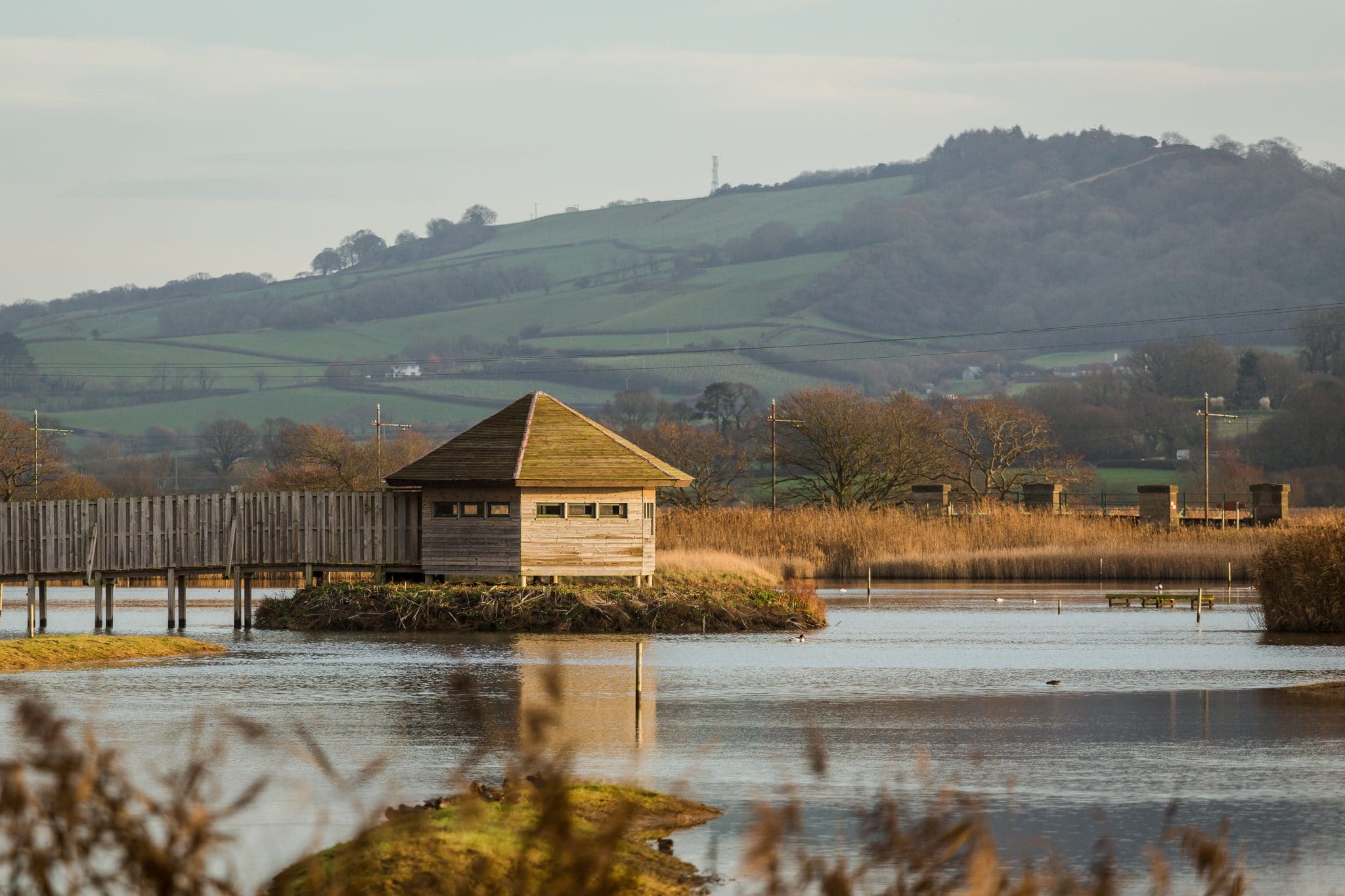 I love the traditional seaside whimsy of Seaton, set against the spectacular Jurassic coast. Unfortunately, the famous Seaton Tramway, which is only moments from the hotel, was not open, but we enjoyed our coastal walks along the Hooken Cliffs and a quick circular walk around the beautiful Seaton Wetlands Nature Reserve. I realised you can also walk to Beer (which has its own delights) and intend to drag everyone back to do this at some point in 2023!